Posted On 20 Oct 2022
What is an example of an intelligent automation solution that makes use of artificial intelligence
Before exploring the examples of an intelligent automation, you must be clear about intelligent automation. Intelligent automation (IA) _ an advanced effort towards the use of technologies like artificial intelligence(AI), robotic process automation(RPA), and business process automation(BPM) that manages and scale decision-making across businesses.
Now, let's dive into 'What is an example of an intelligent automation solution that makes use of artificial intelligence'? Intelligent automation offers a wide range of applications that simplify AI procedures, free up resources, and increase operational efficiencies.
For instance, you can consider machine learning as an example of intelligent automation. It can be used to evaluate historical and real-time workloads and calculate data. Therefore, your intelligent automation would let you manage workloads to optimize runtimes and prevent delays wile provisioning and de-provisioning virtual machines to meet real-time demand.
Intelligent Automation, the next step in the digitized enterprise, is using smart tools to automate various business operations. Its benefits and use in businesses are being recognized the world over.
Here's what Intelligent Automation is all about.
What is an example of an Intelligent Automation Solution that Makes Use of Artificial Intelligence?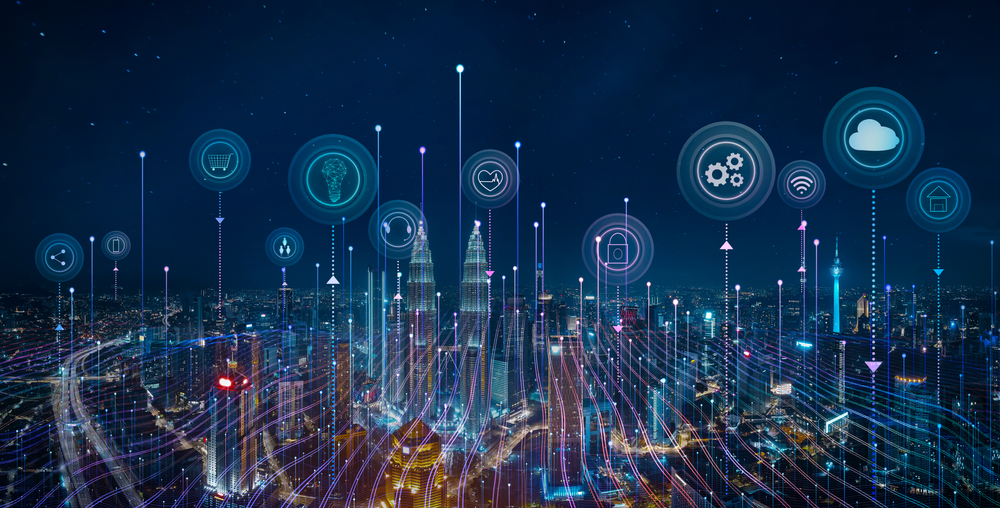 First, the answer is "recognizing and classifying images" because Artificial Intelligence is machines' simulation of human intelligence.
Recognizing and classifying images is one of the difficult tasks that use both intelligence and classification simultaneously, and it is an example of an intelligent automation solution that uses artificial intelligence. We're going to tell you why that is the case.
"Intelligent automation is the future. It's the next big thing," they say. "You can't compete without it."
The utilization of IA ranges across enterprises, giving efficiencies in various regions of the business. Following are the Intelligent Automation Examples using AI:
1- Inventory control
The inventory control process includes generating work orders, creating invoices, and shipping. AI can streamline complex back-office processes and prevent supply chain blocks as the company scales up in operations or moves into an Omni channel operation.
2- Marketing
Marketing is now an Omni channel activity, with social media playing a vital role in enhancing visibility. AI Automated creation and posting of marketing content (including context-specific ads) can help with better reach and visibility for the company.
3- Financial services
Customer support professionals must gather customer data from databases, phone calls, emails, and online chats. This is time-consuming and can impact the customer journey. An IA, through an AI tool, can pull data from the database and update records with additional information in phone calls and emails.
4- Intelligent capture
Intelligent capture is the linchpin of intelligent automation. It not only captures data — even unstructured data like handwriting — but also understands and classifies the data.
An effective intelligent capture solution will:
Classify, extract and validate incoming information
Speed completion of processes
Cut costs
Reduce the risk of human error
Allow for a truly "paperless" workplace
You can also give a read to our guide on the benefits of automation in today's era.
What is Intelligent Automation?
Intelligent Automation is the incorporation of intelligent technology such as Machine Learning (ML), Deep Learning (DL), Intelligent Character Recognition (ICR), Natural Language Processing (NLP), Process Mining (PM), and Data Mining (DM) into an interconnected and interoperable process that enables automated learning and adaptation in all business activities.
Parts of Intelligent Automation
The three components\parts of intelligent automation are:
1.    Robotic Process Automation (RPA)
The first part of intelligent automation is Robotic Process Automation (RPA). Robotic Process Automation (RPA) uses programming robots, or "bots," to finish tedious, rules-based errands inside or between PC frameworks.
2.    Artificial Intelligence (AI)
The most basic part of intelligent robotization is artificial intelligence or AI. By utilizing AI and complex calculations to examine organized and unstructured information, organizations can foster an information base and plan expectations in light of that information.
3.    Business Process Management (BPM)
The last part of Intelligent Automation is Business Process Automation. Task management centers on individual assignments, while BPM notices the start-to-finish process. Project the executives allude to a one-time extent of work while BPM centers explicitly on repeatable processes.
Benefits: These 3 components helps Intelligent automation increase efficiency and create innovative solutions that improve the quality of life for people around the world.
FAQS: What is an example of an Intelligent Automation Solution that Makes Use of Artificial Intelligence?
Intelligent process automation (IPA) solutions use artificial intelligence and machine learning to go far beyond RPA and task automation.
Examples are intelligent capture, intelligent process automation (IPA), Robotic process automation, and Customer communication management.
Closing Thoughts
In this blog, We've given you a thorough knowledge about 'What is an example of an intelligent automation solution that makes use of artificial intelligence'. It's the future of business management. Intelligent Automation solutions through AI can increase profits and productivity, enhance customer satisfaction, improve bottom lines, and build worker morale.
Intelligent Automation can help with visualization, workflow automation, and no-code/low-code tools so that companies stay competitive in this increasingly digitized business world.